FAQ Section
>
Car Hire Frequently Asked Questions
>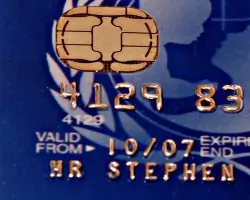 How can I pay for my policy?
Is a credit card always required when your rent a car? We explain both the reasons credit cards are preferred and the alternatives.
Almost all car hire companies insist on a credit card - where they don't they are likely to ask for a large cash deposit. However, using our sister site Clarify Car Hire you can filter accordingly, and choose to have the debit card payment option available for you if you would like to pay via debit card.
Do ask what size of pre-authorisation is being taken - it can be thousands of pounds to cover any potential excess on the car - you need to know as this figure is then no longer available to you to be spent until you have returned the rental car and the pre-authorisation cancelled. If at all possible take a credit card you don't normally use so that the pre-authorisation has no impact on you at all! Pre-authorisations also occur when checking into hotels, so that the hotel knows you can pay the bill on check out.
If your credit card does not have sufficient flexibility in its limit to support a large pre-authorisation this can sometimes be reduced by taking the car hire companies own excess insurance- which almost certainly will be expensive. Alternatively ask your credit card company for a temporary increase in your limit.
Do not use a prepaid Mastercard such as the Caxtonfx - this will result in the amount of the pre-authorisation being 'deducted' from your card balance until you return the car.
Compare car hire insurance prices with MoneyMaxim
If you have any queries do call a member of the MoneyMaxim car hire insurance team on 0800 052 0699.
This content was last reviewed on 12/07/2018
Similar Questions
General Car Hire Queries Answered
Driver and Passenger Related Car Hire Queries Answered