FAQ Section
>
Car Hire Frequently Asked Questions
>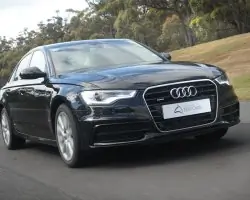 Am I able to accept an upgrade?
We discuss what you should do if you are offered an upgrade, and what you should look out for.
You can always accept an upgrade - but check that you are not also agreeing to upgrade the price you are paying as well. Sometimes you are just being offered a bigger car for a bigger price!
If you have taken stand alone car hire insurance just check that the car hire excesses are still covered by your policy - normally it's not an issue but if you upgrade to a really exotic car you can also find it carries a really exotic excess. Some car hire insurance policies have a vehicle value limit too.
Asking if a free upgrade is possible is always worthwhile - as long as you won't feel hurt if you are rejected! Some vehicles, such as MPVs, are less popular outside school holiday periods and sometimes can be hired without extra cost.
Finally, if you want to try and increase your chances of being upgraded, book a car that car companies carry fewer of. One of the editorial team here always books a compact estate car - and for two of his last three bookings has been upgraded to an extremely comfortable SUV!
Compare car hire insurance prices with MoneyMaxim
If you have any queries do call a member of the MoneyMaxim car hire insurance team.
This content was last reviewed on 19/10/2021
Image courtesy of: NRMA Motoring and Services
Similar Questions
General Car Hire Queries Answered
Driver and Passenger Related Car Hire Queries Answered