FAQ Section
>
Car Hire Frequently Asked Questions
>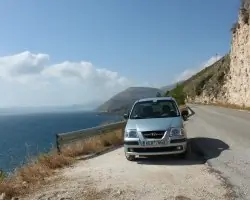 What happens if the car rental company do not have the car I booked?
We explain what happens if you arrive at the car hire company and they give you a car which is different to the one you booked.
The car hire company have a responsibility to provide the class of car that you booked - although many different models are classed together - so despite the picture being of an Alfa anticipate getting a Fiat! Be aware of which different vehicles make up a class - especially when using a car broker - as sometimes the brokers and car hire companies have classes that don't fit together ideally. When booking it's often better to err on the side of caution and consider going for the next class up - a long drive in a strange country in a car too small for your needs can be really trying!
Sometimes things outside the rental car company's control occur - they expect cars to come back when they are booked to return, and also in a fit state to hire out again. When this doesn't happen there is sometimes a knock on effect. Normally they will have a few spare cars to fix such issues, but not always. Negotiate the best deal you can - suggest changing the car at another of the hire company's depots on route, taking a larger car than you booked or asking for a free of charge roof rack.
It might not be perfect or even acceptable - but unfortunately it happens!
Find comprehensive car hire excess cover on the MoneyMaxim car hire insurance comparison service.
If you have any queries please do not hesitate to contact the MoneyMaxim team.
This content was last reviewed on 16/10/2020
Image courtesy of: Matlock-Photo
Similar Questions
General Car Hire Queries Answered
Driver and Passenger Related Car Hire Queries Answered