FAQ Section
>
Car Hire Frequently Asked Questions
>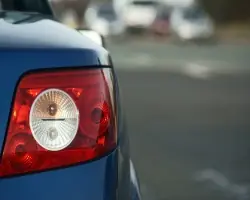 Will I be able to put a roof rack on my hire car?
MoneyMaxim explain what to do in regards to roof racks, whether you can have them or not.
Not normally, as car hire companies are usually quite nervous about damage to their rental vehicles, however we would recommend approaching the rental company to ask directly as some may allow it. Some hire car companies may rent roof racks in addition to the car and if this is the case you will most likely be able to use it on your hire car with the company's approval. We strongly suggest reading your car hire agreement's terms and conditions as this is likely to give you an idea of their policy when it comes to roof racks.
Finally, be aware that any damage to the roof of a hire car is normally excluded from collision damage waivers so you'll be completely responsible for any dents or scratches. And these are quite common when you are dealing with heavy luggage or skis on a roofrack. You can protect yourself in this area with a third party car hire excess insurance policy. But remember that car hire insurance policies won't cover you if you used a roof rack against the terms of hire.
If you have any further queries please don't hesitate to contact our rental vehicle team within our office hours and we will be delighted to help you!
Compare car hire insurance prices with MoneyMaxim
This content was last reviewed on 19/10/2021
Similar Questions
General Car Hire Queries Answered
Driver and Passenger Related Car Hire Queries Answered