FAQ Section
>
Car Hire Frequently Asked Questions
>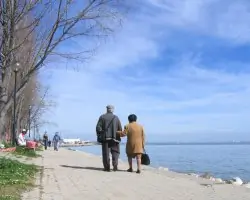 Am I too old to hire a car?
Find out how what the maximum age for car hire is, and see how policies change for older drivers wanting to hire a car.
Almost certainly not! Our car hire rental comparison service offers car rentals for drivers up to the age of 98 or 99 (dependent on location). We can normally find some enlightened companies who have no age limit at all.
Different companies do however have different policies when it comes to insurance. The suppliers that we compare on the MoneyMaxim car hire insurance comparison service do not insure drivers over 85. If you are about to turn 85 do contact us though, as some insurers will allow policies to be bought as long as it is purchased while the policyholder is 84, even if it doesn't come into effect until later. However, once that window has closed it leaves those over 85 either bearing a large excess or having no choice but to take the expensive excess waiver insurance offered by the car hire companies if they would like this covered.
One advantage of the MoneyMaxim car hire comparison service is that it will automatically add any age related premiums, enabling quick comparisons to be made for drivers aged from 21 to 99.
The only potential drawback is where a car hire firm insists that older drivers take their own in house excess insurance rather than charge an additional fee that this might result in older drivers having to pay more and not realising it.
Do watch this space though as we continue to lobby insurers to extend the age limit - although actioning this will depend on the claims records of those between 80 and 85!
Compare car hire insurance prices with MoneyMaxim
This content was last reviewed on 13/04/2022
Image courtesy of: Renato Guerreiro
Similar Questions
Driver and Passenger Related Car Hire Queries Answered
General Car Hire Queries Answered