FAQ Section
>
Car Hire Frequently Asked Questions
>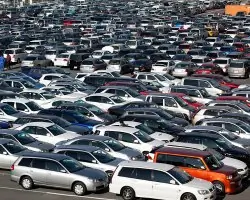 If I need a car for less than a week, is it cheaper to hire daily or weekly?
We explain at which point a weekly rental becomes cheaper than daily hires, and why it may be cheaper to hire a car for a week rather than 6 days!
When is a weekly rate best for me, and does it affect my car hire insurance policy?
If you are looking to rent a car for five or more days you might find that a weekly rate is cheaper. As there are companies around who require a seven day booking to unlock these rates we suggest you use both options when putting dates in any search. Some car rental companies have now started marketing this as seven days for the price of five5!
If you do book a car for seven days though, you will need to book any supporting insurance for the full period - do take this into account when making your calculations, but remember an extra day's European excess insurance can cost less than £2 through car hire insurance companies represented on the MoneyMaxim car hire insurance service.
Compare car hire insurance prices with MoneyMaxim
If you have any queries do call a member of the MoneyMaxim car hire insurance team.
This content was last reviewed on 16/10/2020
Image courtesy of: Laitr Keiows
Similar Questions
General Car Hire Queries Answered
Driver and Passenger Related Car Hire Queries Answered