FAQ Section
>
Car Hire Frequently Asked Questions
>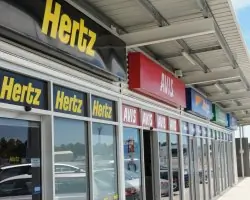 What happens if I forget my driving licence?
We explain what happens if you forget to take your driving licence with you when you want to hire a car.
The official answer is you can't hire a car - but ask your rental company. You would be surprised how often this happens and most companies are willing to contact the DVLA to get a copy. The DVLA will fax a copy of your license to a number anywhere in the world although there are fees involved!
Remember the DVLA offices will need to be open so, if you discover this before your arrival at a foreign airport, try to contact your rental company by phone so they can call the DVLA and make the arrangements whilst you are still in transit. The DVLA's number from overseas is +44 (0)300 083 0013 and follow the menu system to "Share Your Licence Information".
If you know your Driving Licence Number, National Insurance Number and postcode you may also be able to use the View or share your driving licence information service.
If you are about to rent your car we might well be able to help you in another way. We offer a comparison service for car hire excess insurance - which enables you to avoid paying for sky high cover at the desk, whilst protecting yourself against a big bill if your car is involved in an accident or fire, is vandalised or stolen.
Get a quote now - you could pay less than £2 a day for cover that would cost over £20 when you get to the car hire desk.
Cover is provided on a reimbursement basis - so you will be asked to leave a credit card pre-authorisation for the amount of the excess you are liable for - and if damage occurs the car hire will charge your card for an amount up to the excess. You then send the bill off to the insurer and within a few days will be reimbursed, allowing you to clear your credit card. Policies cover not only the excess, but lots of other risks too, such as damage to the tyres, wheels, underbody and roof or loosing the car keys.
This content was last reviewed on 29/05/2018
Similar Questions
General Car Hire Queries Answered
Driver and Passenger Related Car Hire Queries Answered