FAQ Section
>
Car Hire FAQs
>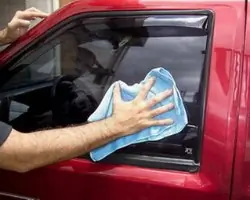 Is being charged for car hire cleaning fair?
We explore what companies may charge you for and what to do if you feel you have been unfairly charged.
A good question - our feeling is that as long as the rental car is returned needing a wash and hoover then that should be good enough. However we have heard of a few customers being asked for a cleaning fee of a few Euros as the car cannot be rented out again without work.
On one or two occasions these have been unreasonable, and we have advised clients to complain to the Head Office of the relevant company. In most cases this generates an apology and a refund.
This is apparently due to some, but certainly not all, car hire companies believing this type of stealth fee is a way of improving their income, particularly from customers who have used car brokers, where the car hire company's profit margins are much smaller.
Do let us know if you have been affected by this - drop us a line and we will name and shame them!
Compare car hire insurance prices with MoneyMaxim.
If you have any queries do call a member of the MoneyMaxim car hire insurance team.
This content was last reviewed on 04/09/2017
Similar Questions
General Car Hire Queries