FAQ Section
>
Car Hire Frequently Asked Questions
>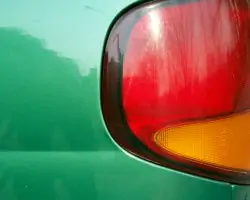 How do I Find the Best Deals for Cheap Car Hire?
Our three stage process to getting the best car hire deal will save you hundreds of pounds over going directly to a car hire company
Stage One - Find the Car
Find the right car - we only suggest using companies that have a reputation for supplying high quality vehicles, and the brokers and hire firms we name use new or nearly new cars.
The MoneyMaxim Car Hire Service - was built to our own specifications using the brokers we found through extensive research to deliver the best rates on a consistent basis. These companies all make communication simple if you need to speak to them, and in our testing we find them to be massively competitive the vast majority of the time.
We also only use companies we have faith in - car hire brokers often take your money up front, maybe months in advance, and then pay the rental firm for the car a week or so before the rental. If they get into financial difficulties and start using some of their clients' monies to fund their losses, it can get very messy. Some with longer memories might remember the ill-fated Autos Abroad which went under back in 2003. Hence our focus on 'big names'.
When getting a quote using our combined car hire and car hire insurance quotation form, you will be able to compare the insurance you will be offered by a car rental firm or broker with the policies available through independent insurers. The decision as to which is better value is then all yours to make!
Stage Two - Insurance
Renting a car through our service or through any other UK based car rental firm will almost certainly mean the rental cars come with insurance covering theft, collision damage and third party liability. However, they can also come with large excesses (the first part of any claim) which you remain liable for - typically from £650 to about £1,750 although it can be higher for larger cars, or countries such as Italy, Ireland or Australia where excesses can be well over £2,000. If you want to protect yourself from the potential of having to pay these excesses, make sure you do so before you arrive at the car rental desk where the charge tends to be between £7 - £25 a day.
The car brokers (companies such as Holiday Autos, Netflights, AutoEurope etc.) will also offer insurance against these excesses, but normally at a far higher charge (typically £5 - £10 p.d.) than that offered by the most competitive firms in the MoneyMaxim car hire insurance comparison service where prices run from around £1.80 a day.
If you are comparing car hire excess insurance waivers and policies, do read the small print carefully. A number, particularly at the car hire desk, exclude items which are not covered by rental firms' CDW policies such as tyres, wheels, underbody, windscreen and roof. Using the MoneyMaxim Car Insurance Comparison Service will enable you to select policies which do cover these areas.
Do be aware though that not every company have excesses. Zest Car Rental for example never levy excesses and in some parts of the world (North America in particular) excesses may not be applied.
Stage Three - Extras
There are extras it's very difficult to avoid when hiring a car - if you need snow chains you will probably have to hire them from the car rental company - without knowing the size of the wheel on your hire car and then taking a fair portion of your baggage allowance on your flight it will be difficult to avoid!
However there are avoidable extras - these for example:
| | | | |
| --- | --- | --- | --- |
| | £51.83 | £62.20 | £72.73 |
| | €77.49 | €103.32 | €77.49 |
| | £53.15 | £63.77 | £63.77 |
| | €54.92 | £66.52 | £62.37 |
| | £56.84 | £55.79 | £62.09 |
Please note that charges for extras do change.
Additional Drivers - Look for offers from the brokers - often they will offer an additional driver free - and Zest package it in as standard.
Car Seats - Once it was cheaper to carry a car seat from home but, with all the 'extras' airlines charge now, that is far more difficult - some carriers are happy for you to do so though, and for some age groups you can even use it on the plane itself. Check with your airline.You can also get inflatable booster seats such as the Bubblebum which costs around £25 and can be used again and again.
Sat Nav - Consider taking your own - given the price to hire the units directly from car hire firms it's often cheaper to buy the software for your destination - but please be very aware of differing sat nav rules in different countries. Many countries prohibit the use of devices that can spot radar speed traps - and the penalties can be steep - not just a fine but also potentially having your sat nav and even your car impounded!
MiFi units - the latest gadget to hit the car hire desks. These units allow about 5 or so devices to be connected to the internet wirelessly through a mobile connection. Data allowances are something to look out for if you are thinking of renting from a car hire desk as costs escalate away quickly if you exceed the standard allowances.
Roof Racks - difficult to get away with these charges! Well at least we have found so to date. If you know differently please do let us know so we can share the news!
Summary
Now you know what insurance is the cheapest and what extras you need, return to the cheapest car rental firm, book your car, grab your insurance, and you are off and running! See how much you can save by reviewing our latest price check below when you follow the MoneyMaxim plan!
Once you have completed this stage you will have found a great value car hire deal - as an example of the types of savings available we are using a 7 day car hire from Malaga in Spain from the 16th July 2022 with a family sized car.
Ford C-Max
£258.26
£12.50
£0
This excess insurance also covers wheels, tyres, glass, roof and underbody.
Ford C-Max
£415.39
£21.00
£165.63
Base price includes excess cover and one additional driver. The excess cover here is for tyres, wheels, windscreen, roof and underbody
Opel Zafira
£394.77
£195.77
£319.94
Includes cover for windscreen and tyres
Opel Grandland
£598.15
£152.82
£480.21
This is with Vehicle Cover
Survey conducted 25th October 2021, Rental from Malaga Airport Spain 16/07/22 - 23/07/22
This content was last reviewed on 25/10/2021
Similar Questions
General Car Hire Queries Answered
Driver and Passenger Related Car Hire Queries Answered