FAQ Section
>
Car Hire Insurance Frequently Asked Questions
>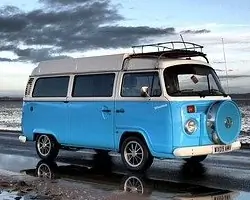 Can I use motorhome hire excess insurance to cover peer-to-peer hires?
Find motorhome hire excess insurance policies which cover peer-to-peer rentals
Motorhome hire excess insurance for Peer to Peer rentals.
Motorhome and Campervan excess insurance for peer to peer hires is now available from Rentalcover.com, providing hirers with a cost effective way to protect themselves against a large bill should the van be damaged while they are renting it.
Recently the peer-to-peer motorhome and campervan hire market has expanded rapidly - post Covid many people are looking to provide themselves with a means to have a holiday within their own bubble, and many hirers have found that rather than using a traditional rental company hiring directly from a motorhome owner is both an affordable and friendly way to hire a van.
However finding excess insurance for such rentals is trickier, as most insurers will not cover peer-to-peer rentals.
RentalCover will however, covering not just the motorhome excess, but also damage to areas normally excluded altogether from insurance arrangements, such as the tyres, wheels, glass, underbody and roof.
Does it matter where I am renting the Motorhome?
RentalCover cover drivers of any country when hiring a peer-to-peer van, but do not insure motorhomes or campervans in a few locations. The USA is one country they do not cover. The whole of Europe is however fine.
Which peer to peer motorhome companies do RentalCover work with?
RentalCover say their insurance policies will work with any authorised rental company including all peer-to-peer platforms. They would not cover the excess on a motorhome hired, for instance from friends or family. Peer to Peer campervan hire platforms such as the following would be covered:
Camplify
Goboony
Camptoo
Yescapa
PaulCamper
RentmyCamper
FatLama
Many of the companies above offer their own in house excess insurance, but if they do compare what they cover to that RentalCover provide - you normally find you get more cover at less cost..
This is an ideal solution for peer to peer motorhome or campervan arrangements. These which are popular for many reasons. A big positive is that you know exactly which van you will collect. The downside of this is, of course, that if that motorhome is involved in an accident the week before you are due to collect it it will be more difficult to find a replacement and you could find the rental cancelled. You might have to live with minor damage caused by a previous hirer if the owner has not allowed a sufficient void period between hires to accommodate repairs.
If you are looking for full insurance (rather than cover that will just protect the excess) please refer to our content covering Temporary Motorhome Insurance
If you are looking for insurance that will allow you to hire out your own motorhome this is the page - Self Drive Hire Insurance for Motorhomes
Finally its Motorhome Hire Excess Insurance if you are hiring through a traditional hire firm.
This content was last reviewed on 15/04/2021
Image courtesy of: PeaGreenBean
Similar Questions
General Car Hire Insurance Questions Answered
Purchase related Questions Answered
Geographical related Questions Answered
Vehicle related Questions Answered
Daily and Annual Policy related Questions Answered
Claims related Questions Answered
Excess Insurance Questions Answered
Combined Worldwide CDW, SLI & Excess Policy Questions Answered
Questions on CDW & SLI Policies for the USA and Canada Answered
Car Hire Companies - Your Insurance Questions Answered
Your Driver related Questions Answered
Car Rental Keys Questions Answered
Excess Insurance Questions Specific to Countries